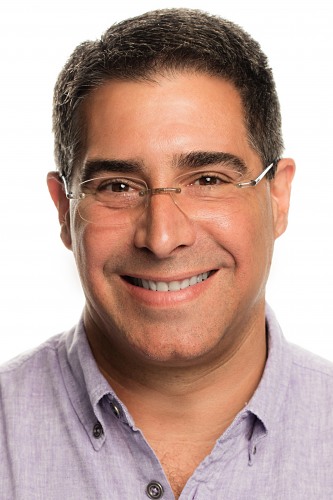 Peter Snyder, PhD
Vice President for Research and Economic Development, University of Rhode Island
Professor Snyder received his doctorate in clinical neuropsychology and behavioral neuroscience from Michigan State University in 1992, following a residency at the Long Island Jewish Medical Center (New York, USA). Dr. Snyder was awarded the 1992 Wilder Penfield Fellowship by the American Epilepsy Society and the Epilepsy Foundation of America, and he served as a Clinical Neurosciences Fellow in the NIMH Clinical Research Center for the Study of Schizophrenia at Hillside Hospital (Albert Einstein College of Medicine) in 1992 and 1993.
Dr. Snyder serves as the Senior Associate Editor of Alzheimer's & Dementia: The Journal of the Alzheimer's Association, and as the Editor-in-Chief for Alzheimer's & Dementia: Diagnosis, Assessment & Disease Monitoring (an open access journal of the Alzheimer's Association). Dr. Snyder manages a robust research program, he publishes regularly within this field, and he has delivered over 200 presentations at international scientific conferences.
His academic interests span across a range of topics in neuropharmacology, neurophysiology, history of neuroscience and research ethics; and his clinical interests are currently focused on the topics of aging and dementia. From 1998 through 2005, Dr. Snyder was employed as a scientist, clinician and director at Pfizer Global Research & Development – Groton Laboratories (Connecticut, USA) – the largest research laboratory of Pfizer Inc. Dr. Snyder was responsible for the identification and development of novel clinical technologies and biomarkers for the CNS therapeutic area at Pfizer. Then, as a Director and Early Clinical Leader at Pfizer, Dr. Snyder led the development of novel compounds for the treatment of schizophrenia and Alzheimer's disease. Dr. Snyder left Pfizer in 2005, to return to academia as a Professor (with tenure) in the Departments of Psychology and Neurology at the University of Connecticut (Storrs & Farmington, CT).
From 2008 to 2018, Dr. Snyder served as the Sr. Vice President & Chief Research Officer for the major affiliate teaching hospitals of the Warren Alpert Medical School of Brown University (Providence, RI). Currently, Dr. Snyder is the Vice President for Research & Economic Development at the University of Rhode Island, where he is also an active professor and scientist within the university's Ryan Institute for Neuroscience.
Dr. Snyder also serves as a Scholar-in-Residence at the Rhode Island School of Design. Dr. Snyder is a Fellow of the American Psychological Association (Div. 40, Clinical Neuropsychology; Div. 6, Behavioural Neuroscience), and he is the recipient of the 2001 Distinguished Early Career Contributions Award from the National Academy of Neuropsychology. Dr. Snyder's most recent book (2015) focuses on the management of scientific integrity within academic medical centers.