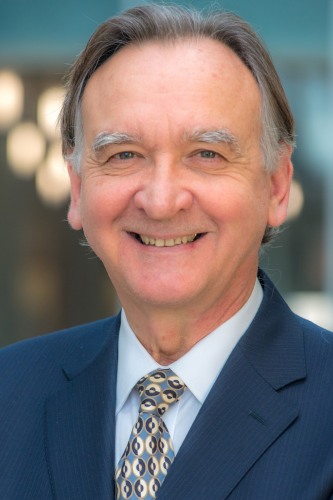 Edward Hawrot, PhD
Program Coordinator, Alva O. Way Professor of Medical Science, Senior Associate Dean for the Program in Biology
Edward Hawrot, PhD, serves as the Program Coordinator for Advance-CTR. Dr. Hawrot works to leverage the resources available to translational researchers by Advance-CTR's partners to help fuel collaborations and discoveries. He is the Alva O. Way University Professor of Medical Science, Senior Associate Dean of Biology, and Professor of Medical Science at Brown University.  His home department in the Division of Biology and Medicine is Molecular Pharmacology, Physiology & Biotechnology.
Dr. Hawrot's research interests include the understanding of the structure and function of nicotinic acetylcholine receptors and of the neurotoxins that target these receptors. He maintains a research program focusing on the molecular and structural basis for the specificity of drug-receptor interactions, especially in the brain.
He is a member of the American Society for Pharmacology and Experimental Therapeutics (ASPET), the Society for Neuroscience, the American Biophysical Society, and the American Society for Biochemistry and Molecular Biology (ASBMB).  He is a Fellow of the American Association for the Advancement of Science (AAAS).
Dr. Hawrot received his PhD in Biochemistry from Harvard. He then moved from Gene Kennedy's lab in Biological Chemistry to the Department of Neurobiology at Harvard Medical School as a Helen Hay Whitney Postdoctoral Fellow. After 10 years on the faculty in the Department of Pharmacology at Yale University School of Medicine, Dr. Hawrot relocated to Brown University initially as Chair of the Section of Molecular Pharmacology in the Division of Biology and Medicine.  He has served as the Associate Dean for Biology since 2007.