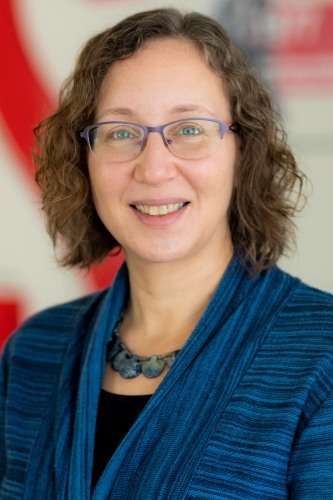 Julie Plaut, PhD
Assistant Dean of the College, Director, Engaged Scholarship
Julie Plaut is the Director of Engaged Scholarship in the Swearer Center for Public Service and Assistant Dean of the College. She oversees efforts to support faculty in community-engaged teaching and research and to support students in connecting community engagement with their academic work, including the Engaged Scholars, Brown in Washington, and CBLR Fellows programs. She co-chairs Brown's Engaged Scholarship and Broader Impacts Working Group, advises undergraduates and, as a Visiting Lecturer in Sociology, has taught SOC 0310: Theory and Practice of Engaged Scholarship.
Prior to coming to Brown, Julie was Executive Director of Minnesota Campus Compact, Director of Academic Initiatives at the national Campus Compact, and an independent consultant to other organizations seeking to advance community engagement and college access and success. She has also served on numerous task forces or committees for national associations in the field and chaired the boards of several local and state nonprofits. 
Julie's work is grounded in a deep commitment to asset-based, anti-racist approaches to collaboration and change. Her undergraduate experiences at Stanford University--with the Haas Center for Public Service, Stanford in Washington, and the Urban Studies Program--started her on the path of engaged scholarship. She later earned a Ph.D. in History from Indiana University, where she helped establish and lead the campus office for community partnerships and taught community-engaged courses in American Studies.
"If you have come here to help me, you are wasting your time. But if you have come because your liberation is bound up with mine, then let us work together." – Aboriginal activists group, Queensland, 1970s