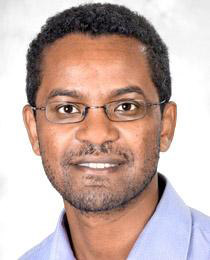 Congratulations, Dr Erqou! 
Dr. Erqou, Assistant Professor of Medicine at the Warren Alpert Medical School of Brown University, and Physician in the Division of Cardiology at the Providence VA Medical Center, submitted his CDA application as part of the 2019 Advance-K Scholar Career Development Program. The yearlong program from the Brown Division of BioMed and Advance-CTR provides one-on-one and group training to junior investigators with the goal of submitting a successful NIH K or equivalent proposal by the conclusion of the program. 
The Study: "Improving Quality of Cardiovascular Care in Veterans Living with Human Immunodeficiency Virus Infection"
While the prognosis of patients with HIV has improved due to the success of antiretroviral therapy and the resulting increased longevity, cardiovascular disease has emerged as an important cause of morbidity and mortality among individuals living with HIV. 
Contributing to the increasing burden of cardiovascular disease on this population are risk factors such as hypertension and dyslipidemia. Establishing guideline standards for controlling cardiovascular risk factors in people living with HIV can be difficult due to the presence of multiple comorbidities and psychosocial barriers to care in this population. 
Dr. Erqou's CDA project aims to identify best practices and organizational structures that will improve the quality of cardiovascular care for veterans living with HIV. The study looks at cardiovascular care variation across Veteran Health Administration facilities using both quantitative and qualitative approaches.