Dr. Rounds succeeds James Padbury, MD, who led the program since its inception in 2016, and laid the groundwork for what has become a highly impactful hub for clinical and translational research resources and services in Rhode Island.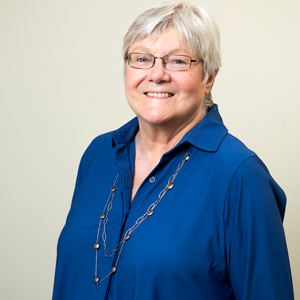 Dr. Rounds is the associate dean for clinical affairs, professor of medicine, and professor of pathology and laboratory medicine at The Warren Alpert Medical School of Brown University, and a pulmonary/critical care physician at the VA Providence Healthcare System.
"Dr. Rounds has played a critical role in Advance-CTR, launching our Pilot Projects Program and shepherding more than 60 awardees of all career stages through the grantsmanship process," said Edward Hawrot, PhD, the program coordinator of Advance-CTR and senior associate dean for the program in biology at Brown University. "Dr. Rounds is a strong advocate for supporting early-career investigators and clinician scientists and we are delighted to welcome her into this leadership role at Advance-CTR."
In her role as the Pilot Projects program director, Dr. Rounds has overseen the delivery of more than 30 Pilot Project Awards to interdisciplinary teams of investigators at Brown University, the University of Rhode Island, the Care New England and Lifespan Hospital Systems, and the VA Providence Healthcare System since 2016. In 2019, Dr. Rounds launched the Advance-K Scholar Career Development Program in collaboration with the Brown Division of Biology and Medicine. The program provides individual and group-based coaching and support to early-career investigators on how to prepare a successful NIH K Award or equivalent for submission. Now in its second year, the program has provided mentorship and training to 18 scholars in pursuit of independent research careers.
Dr. Rounds will be succeeded by Gaurav Choudhary, MD, as director of the Pilot Projects Program. Dr. Choudhary is a professor of medicine at the Warren Alpert Medical School and associate chief of staff (research) at the VA Providence Healthcare System.
CardioPulmonary COBRE Leadership
In addition to her work with Advance-CTR, Dr. Rounds has also served as the contact PI of the CardioPulmonary Vascular Biology (CPVB) COBRE, P20 GM103652, in collaboration with Elizabeth Harrington, PhD (co-PI).  As Dr. Rounds assumes her new role with the Advance-CTR program, Dr. Choudhary will assume the role of multi- and contact PI for the CPVB COBRE, with Professor Harrington remaining in her current roles for the CPVB COBRE.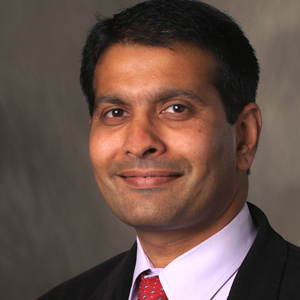 Dr. Choudhary is the associate chief of staff and a cardiologist at the VA Providence Healthcare System and leads an independent translational research program in pulmonary vascular biology. He is a committed mentor of the next generation of life scientists and has participated in the CPVB COBRE in various roles including mentor, internal advisory committee member, executive committee member, pilot project reviewer, and core consultant. Professors Choudhary and Harrington will continue the mission of the CPVB COBRE through the support of junior investigators and their studies in understanding the basic mechanisms of vascular disease pathogenesis and the translation these findings into potential insight and treatments for heart and lung diseases and to facilitate these investigations through the scientific cell isolation/organ function core.  Dr. Rounds will remain engaged with the CPVB COBRE program as an executive committee member.
Both Advance-CTR and the CPVB COBRE have developed strong infrastructure that includes dynamic management and administrative teams. Under the leadership of Drs. Rounds and Choudhary, each will continue to provide excellent programming, funding opportunities, and training to the current and next generation of translational scientists in Rhode Island.