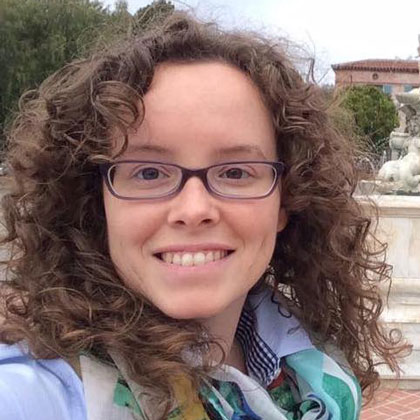 Congratulations, Alessandra Adami, PhD! 
Dr. Adami was awarded an R01 from the National Heart, Lung, and Blood Institute in January 2020. Dr. Adami worked with the Advance-CTR Service Cores to strengthen her proposal for submission. 
The Study
"Determinants of 5-Year Progression of Muscle Dysfunction and Inactivity in COPDGene Participants" (R01, NHLBI)
This project seeks to make important advances in identifying risk factors for progression of muscle dysfunction in patients with chronic obstructive pulmonary disease (COPD). COPD is the fourth leading cause of death in the United States. Impairment of the muscle function (specifically muscle oxidative capacity), a crucial extrapulmonary manifestation in COPD with unclear etiology, is strongly predictive of poor prognosis in this population. However, the rate of decline and mediators of this impairment remain unknown.
Through this award, we aim to characterize how loss of muscle oxidative capacity progresses in smokers, and seek to understand whether muscle function declines faster or slower than pulmonary function or physical activity in COPD. 
How the Advance-CTR Biostatistics Core Helped 
I consulted with Fenghai Duan, PhD, from the Advance-CTR Biostatistics Core. Dr. Duan's assistance was crucial to preparing my application for submission. His expertise and interest in the identification of clinical, molecular, and imaging predictors in chronic disease was instrumental in helping me strengthen the statistical approach of my proposal. As a result of this collaboration, Dr. Duan now also serves as a Co-I on the R01. His primary roles will be to work with study investigators to develop the database linking various sources of data for study monitoring and analysis, and to provide methodological leadership and support in performing interim and final statistical analyses and in summarizing the study findings.